Dr Madeline Aviles-Hernandez Joins The Price Center as COO
It gives me great pleasure to welcome Dr. Madeline Aviles-Hernandez to The Price Center as our first Chief Operating Officer.  Madeline comes to us from the Gandara Center in Springfield where she held a variety of management positions over the past ten years culminating in her most recent role as Vice President of Behavioral Health and Recovery Services.  Madeline holds a Psy.D in Clinical Psychology from the Ponce School of Medicine in Ponce, Puerto Rico.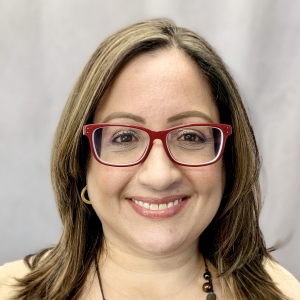 In her role as Chief Operating Officer, Madeline will play a key role in leading the optimization of The Price Center's operations and administration. She will support core business operations, be responsible for Residential and Day Services at Price, as well as Human Resources and Quality Assurance. Her diverse background includes work with IDD populations and significant management responsibilities in both Residential and Day Services.
Madeline emerged from an exacting retained search process as the successful candidate and her experience, as well as management and leadership skills, will contribute mightily to our reemergence efforts as we continue to manage pandemic related challenges and build a better Price Center.
Please join me in welcoming Madeline to The Price Center.
Lou MacDonald, CEO