Meet Our Next Marathon Runner – Bruce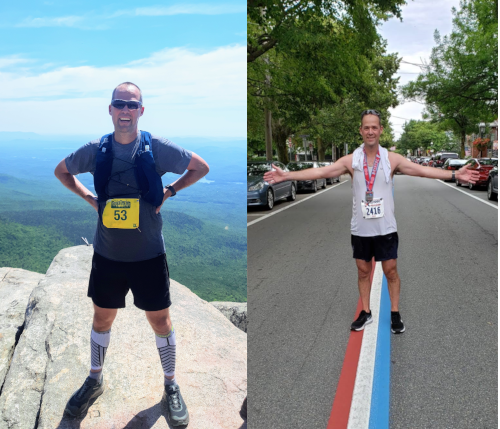 The Price Center is excited to announce that Bruce Cooke will be running the Boston Marathon to support The Price Center.
Meet Bruce and support his run!  I am originally from South Africa, presently work as a Presbyterian minister and have lived in Newton for 7 years with my wife and 3 daughters. When we arrived in Boston 14 years ago folks would say that Marathon Monday is the best day of the year in the City. I had no idea what they were talking about, but now I am convinced. I love the energy of people coming out of winter hibernation to support runners, and I take the girls every year to Heartbreak Hill and cheer them on.
Running has been my hobby (side job!) for the last 15 years and so I am delighted to have this opportunity to participate in the Boston Marathon. But I am especially delighted to raise funds to support The Price Center. This organization is doing wonderful work to empower individuals with intellectual and developmental differences to thrive in society. It has numerous programs that benefit individuals in incredible ways, but I also believe that the work of The Price Center impacts our Newton community in a real and positive way. So take some time to visit the website, read the stories, and learn more about this organization. And please consider supporting them through making a donation to my Boston Marathon fundraising account. This is a very worthy cause, and it is a privilege to run for them.
What Bruce's run will do: All money raised through Bruce's run will go to support the Employee Resource Fund. The ERF will help us with the crucial task of recruiting and retaining skilled direct care workers. Their dedication to our individuals is unmatched and the ERF will be used to provide special benefits and financial supports to the employees.